The Main Window
Welcome to Flare's control center!
After you open an image in Flare, you'll see the following screen: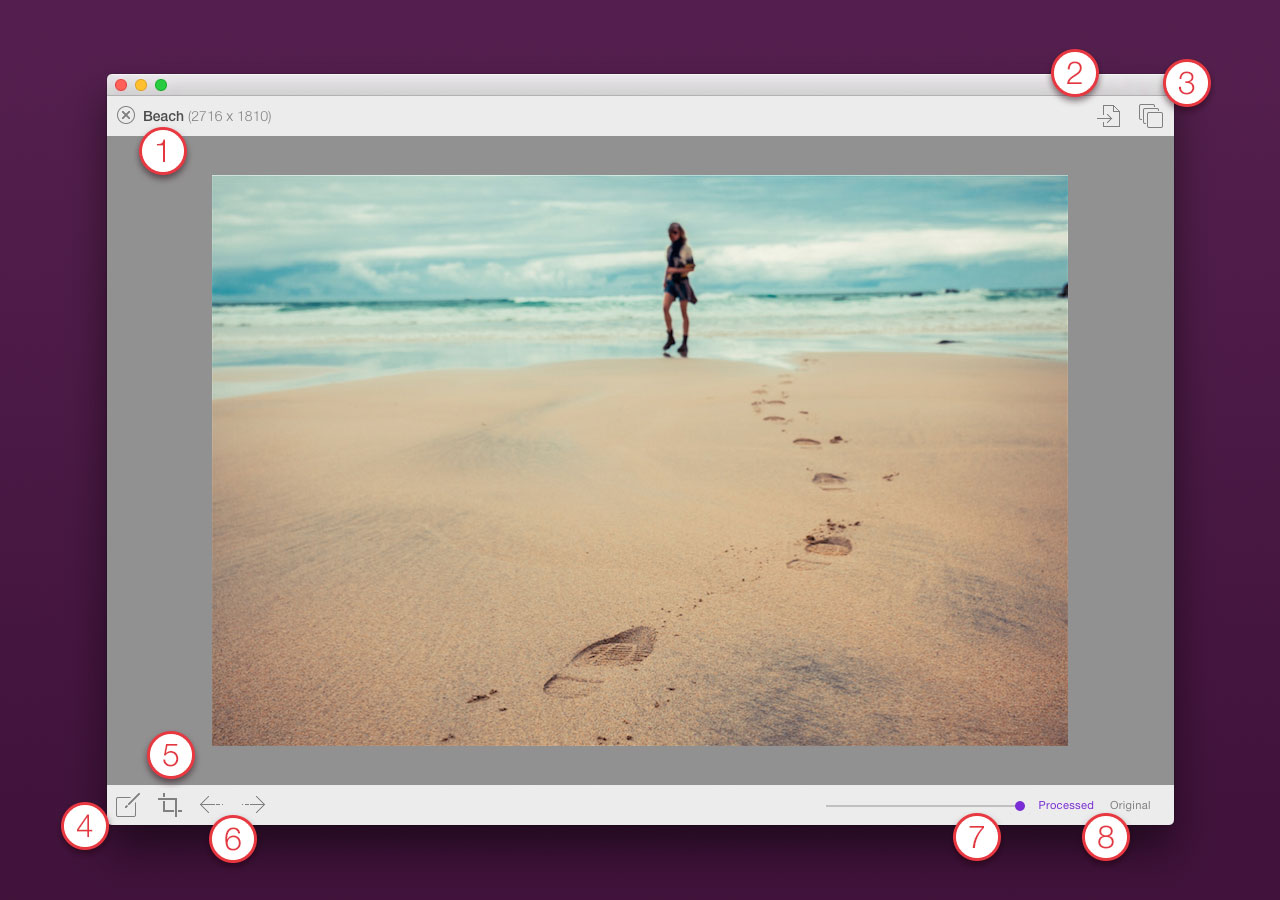 File name and size
Save a new photo on your Mac
Open the Effects panel
Open the Effect editor (both Simple and Advanced)
Crop the current photo
Undo and Redo
Master opacity for Effect
Compare processed photo with original
Working with multiple images
If you drop more than one image on the Flare icon in your Dock, all files will be displayed in the main window with an image picker displayed below them. When you select a new effect, it will be applied to all the images. You can also add new images to the batch by click on the + icon to the right. When you save your edits, new versions of all the images will be saved using the selected effect.